Plastic pollution is becoming the second biggest global environmental concern after climate change. Statistics show that from 1950 to 2017, the global cumulative production of plastic is about 9.2 billion tons; till 2050, the global cumulative production of plastic will reach 34 billion tons, and the annual production of plastic waste is about 300 million tons.
Plastic Bans In Different Countries
On January 1st, 2022, France officially launched a plastic ban, including the use of plastic bags for most fruits and vegetables. Under the new policy, 30 kinds of fruits and vegetables, including cucumbers, lemons and oranges, are banned from plastic bags, in addition to goods such as large packaged and processed fruits.
On January 10th, Thailand's Department of Pollution Control accelerated the implementation of plastic waste management and launched a pilot project to reduce and sort waste in government agencies across the country, according to the 2018-2030 Plastic Waste Management Plan released by the Cabinet. It has set a goal of eliminating four types of single-use plastic (thin hand-held plastic bags less than 36 microns thick, foam food boxes, plastic cups less than 100 microns thick, and plastic straws), reducing the amount of waste sent to disposal to 30% and no longer use foam food boxes in government agencies.
On April 1st 2022 in the UK, the Plastic Packaging Tax (PPT) comes into effect on plastic packaging and products over 10 tons that use less than 30% recycled plastic. PPT is a new tax issued by HM Revenue and Customs (HMRC) at a rate of £200 per ton.
At the resumed Fifth session of the United Nations Environment Assembly (UNEA-5.2) from February 28th to March 2nd 2022, heads of State, ministers of the Environment and other representatives from 175 countries endorsed the title "End plastic pollution: Towards an international legally binding instrument", to establish an intergovernmental negotiating committee to finalize a draft legally binding international agreement by the end of 2024.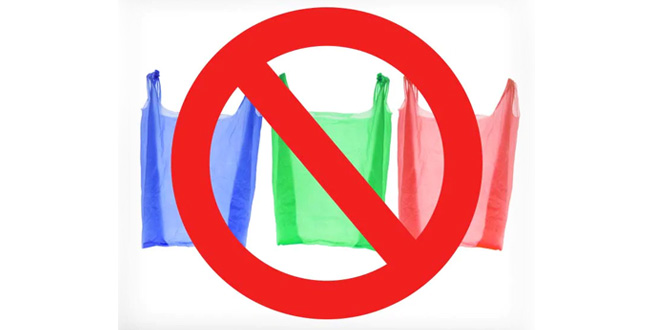 World Wide Fund For Nature(WWF) call on nation governments of the world take this as an opportunity to confirm the important details of the historical agreement and work together toward the goal "clean plastic nature".
Facing rigorous "white pollution" issue, in addition to control the source and reduce plastic waste into the environment. The waste plastic recycling and treatment also is key.
Waste Plastic Recycling Methods
Now many countries in the world put a lot of manpower and material resource to develop various waste plastic recycling key technology and devote to reduce plastic recycling cost and suitable application field. At present, waste plastic recycling mainly include energy recycling, physical recycling and chemical recycling 3 methods.
The physical recycling process high value, single category, cleaner plastics. The chemical recycling process low value, mixed, polluted plastics. Chemical recycling mainly process waste plastics that cannot be physically recycled, with low recycling efficiency, or are subject to high costs and cannot be recycled again after physical recycling, also called "low-value waste plastics". The nature of chemical recycling is finding the value of the un-recycled waste plastics by technology improvement.  
The chemical recycling process with lower energy consumption can reduce carbon emission compared to original plastic during new plastic production. In addition, recycling waste plastics can also reduce the consumption of oil and other resources and save energy. Recycled plastics emit less pollutants, avoid leachate pollution such as landfills, reduce air pollution and greenhouse gas emissions from incineration (energy recovery), prevent micro-plastic pollution caused by degradable plastics, and so on.  The waste plastic chemical recycling will be one of few methods that can make benefit by waste treatment. The market potential is huge.
Waste Plastic Pyrolysis Technology
Niutech R&D independently the industrial continuous waste plastic pyrolysis production line which can process the PP, PE, PS single or mixed plastics. Through the totally pyrolysis process, the polymers of waste plastic products are recovered to micro-molecule or single state to output fuel oil, solid fuel and non-condensable combustible gas. The waste plastic are resource-based harmless reduction treatment under the premise of continuous and stable operation of safety and environmental protection.
Danish Waste Plastic Pyrolysis Plant
Niutech waste plastic pyrolysis plant have already installed in Denmark Thailand and so on. The pyrolysis output is used to produce recycled plastic to realize chemical recycling from waste plastic to recycled plastic. It creates good economic and environmental benefits and society benefit.
Email: contact@niutech.com
Tel: 86 531 86196301