Although Netherlands is a resource-poor country, it is at the forefront of the world in terms of circular economy.
Recently, a design laboratory in Netherlands called The Beach will build a "community workshop". New currency of waste plastics will being circulated in the community by inviting the local residents, stores, and community activists to participate in. The purchase power of this new currency is determined jointly by residents. Residents can exchange waste plastics, waste bottles, or expired bread for coins at designated location. The coin can purchase goods in bakeries, supermarkets in community, and then redistributed into circulation through merchant while expired bakeries are sent into the community's biogas station to provide electricity and heat. The special plastic coins, in addition to their monetary function, can also be converted into time invested by community neighbors (i.e., volunteer hours). The entire exchange process follows a strict "sustainable design" approach that emphasizes the importance of space, recyclability, and bottom-up activism.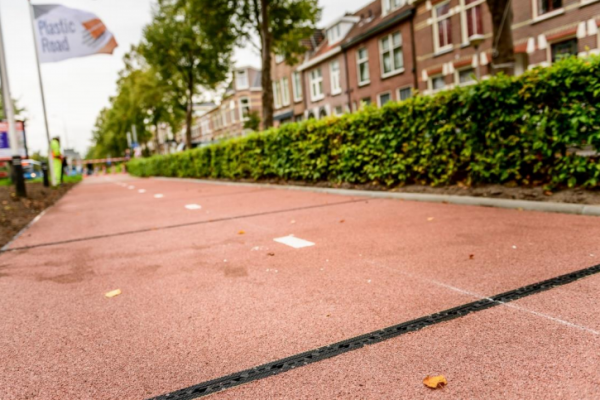 The Dutch are also very thoughtful when it comes to developing a circular economic. Zwolle released the first cycle track made of recycled path, known as "Plastic Highway". All the raw materials are waste plastics from ocean and garbage heap. Waste plastics are pressed into prefabricated panels of same size after being cleaned. Prefabricated panel is convenient to install and maintance. When constructing the road, workers just need put it together piece by piece on the ground where the roadbed is laid. According to statistics, this constructive method shortens time by 70%, greatly save workerforces and reduce investment costs. In addition, it is also very resistant to temperature, can withstand a low temperature of -40 ℃ to high temperature of 80 ℃, and the service life is also 3 years longer than asphalt road. Ultra-light structure not only can reduce the bearing strength of land, but also has a super load-bearing and seismic effect. It is worth mentioning that  its hollow design is more conducive to wiring and laying pipes. When raining, rainwater will panarate through the road surface into the ground. Experts points out that this "plastic highway "has completely achieved energy saving and environmental protection.
The management of waste plastics is an overall result of a joint global effect. Only a common global action can achieved expected implementation effect. The mix plastic waste with complex composition and low recycling value is the most difficult issue and also the main factor in "white pollution". The emergence of pyrolysis technology, which effectively makes up for traditional incineration and recycling technologies, has become a advanced technology in the field of plastics recycling.
Industrial continuous waste plastic pyrolysis plant self-developed by Niutech has obvious advantages for treating mix plastic wastes, bringing a new impetus to the development of global plastic recycling and ecological protection. It can process the single or mix plastic and produce high value-added products, such as fuel oi and solid fuel. The pyrolysis rate can up to 99.5%. The performance of whole machine is stable and long service life.