Germany has more than 8000 laws and regulations on environmental protection currently, which is known as the country with "the most comprehensive and detailed environmental protection system". Except for those more than 8000 laws and regulations, Germany also enforces 400 plus EU regulations. In addition, Germany has established the most successful waste sorting and recycling system in the world.
While attaching importance to the improvement the relative law and establishing the waste sorting and recycling system, German government highly encourages the citizens to consciously recycle plastic waste. Some scientists point out that one thick plastic water bottle can be recycled for 30 times.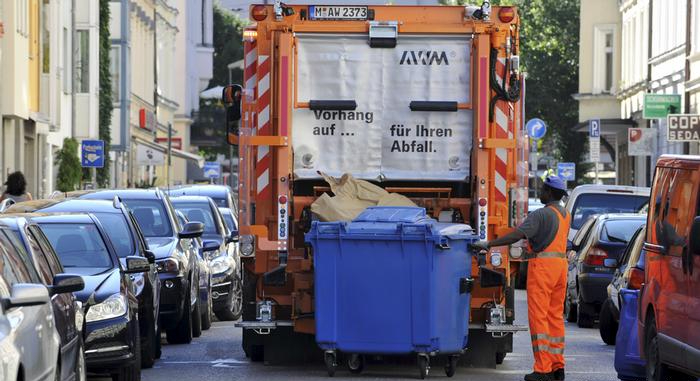 In order to promote plastic bottle recycling, German government has imposed a deposit from citizens when they buy plastic bottle water years ago. Each supermarket has installed the plastic bottle recycling machine. When the consumers drink off and put the plastic bottles into the machine and press the button, they will receive a receipt shows the deposit value that can be refunded and get cash from checkout by this receipt. In particular, there are different brands using same type of plastics bottles and glass bottles to contain water, bear and juice. Since bottle sharp is uniform, it is easy to recycle and reuse after cleaning.
It is a globally common topic of waste plastic pollution treatment. Only with the joint efforts of the whole world can we achieve the overall and expected results. Although many countries advocated re-use of plastics, there is continued interest and reaserch direction into the final treatment and recycling technologies. It is still the painful point in the field of resource disposal of how to treat mixed plastic waste with complexed composition and low recycling value. The waste plastic pyrolysis technology, effectively covered the shortage of incineration and physically reuse technology and became the most forefront technology in plastic recycling field.
In this respect, Niutech's industrial continuous waste plastic pyrolysis technology and equipment has many advantages in environmental-protection and economic benefit, such as wide adaptability of materials, low operational cost, high outputs quality and equipment stability as well as long lifespan. Niutech has entered into cooperation with customers from China, Germany, the United States, the United Kingdom, Denmark, Brazil, Hungary, Turkey, Estonia, Iraq, India, Thailand, etc. and committed to the promotion and application of harmless, reduced and resource-based waste plastics worldwide.
Email: contact@niutech.com
Tel: 86 531 86196301