With the popularity of automobiles, the generation of waste tires is getting higher and higher, and the collection and disposal of waste tires has become a major problem that plagues people because of their difficulty in natural degradation.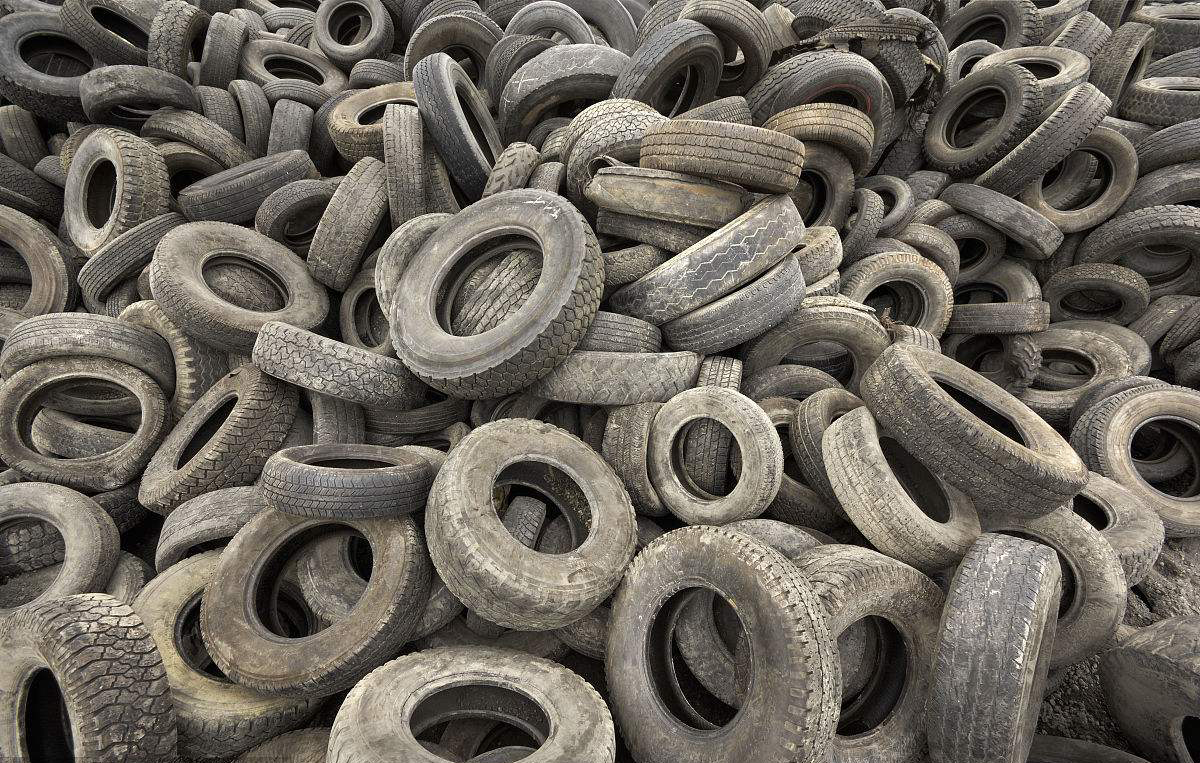 Scrap tire pollution is also becoming more and more serious, known as "black pollution". It is very urgent and important for the world to find a way to dispose of scrap tires in order to prevent /reduce the pollution caused by scrap tires.
At present, the most common methods used for disposing of scrap tires are as follows:
1) Landfill;
2) Incineration/ burning for energy recovery;
3) Tire retreading;
4) Scrap tire recycling for rubber powder or reclaimed rubber.
If you do some research on the recycling and utilization of scrap tires, you will know that the above methods are not good solutions. Landfill and incineration are easy to cause serious pollution to the environment, retreading is not suitable for all types of waste tires, making rubber powder or reclaimed rubber cannot 100% recycle scrap tires, which will cause a certain degree of waste of resources. In this case, the best way to dispose of scrap tires is the fifth  method— pyrolysis technology.
Pyrolysis is the use of the thermal instability of organic matters in scrap tires to convert large organic molecules into gaseous, liquid and solid components with small relative molecular masses, under the oxygen-free or -poor conditions at a certain temperature, through the joint action of decomposition and organic condensation. It is a very complex reaction process composed of a series of chemical and physical transformations.
As the ultimate treatment method of scrap tires, pyrolysis can truly realize the harmless, reductive treatment and resource utilization of scrap tires. Scrap tires can be converted into fuel oil, carbon black, steel wire and other high value-added energy products after pyrolysis. Advanced process, technology and equipment ensure that the whole treatment process is energy-saving, efficient, safe and environment-friendly, and the scrap tire treatment and comprehensive utilization rate reaches 100%.
Niutech has focused on and accumulated in the research and development of organic waste pyrolysis technology more than 30 years. Niutech independently-developed industrial continuous scrap tire pyrolysis production line can thoroughly decompose the polymer in scrap tires in order to recycle to the state of small molecules or monomers to produce fuel oil, carbon black and steel wires, which has won the National Progress Award for Science and Technology. Under the premise of safety, environmental protection, continuous and stable operation, Niutech achieves the resourceful, harmless and reductive disposal of scrap tires.
Industrial continuous scrap tire pyrolysis production line
Niutech's equipment have been sold to Germany, the UK, the US, Hungary, Turkey, Estonia, India, Thailand, Malaysia, Iraq and other countries, and also applied to project sites in many domestic provinces and cities in China.
Successful delivery of Germany project means our equipment has met strict requirements of the EU in environmental protection, technical performance and other aspects.
Hungary project is an EU-funded project and has obtained the testing certification from EU authorized institutions at one time.
The project was completed and put into operation at the end of 2014, which is an EU funded project, and all the testing indicators are in line with the relevant requirements and regulations of the EU. The project has been recognized as an EU standard demonstration project.
Brazil project mainly treats car and truck tires with an annual capacity of 30,000 tons. The resulting carbon black is processed and used in the pigment industry such as ink.
The pyrolysis of scrap tires not only saves space for tire stacking and landfills, but also effectively prevents fires and pollution problems caused by tire stacking.
Meanwhile, scrap tire pyrolysis treatment can reuse scrap tires as a resource, and its recovered fuel oil, steel wire and carbon black have high economic value. It also avoids the problem of secondary environmental pollution caused by incineration and is a replicable and industrialized application of scrap tire treatment method worth promoting.