SHANGHAI, Nov 28 (Reuters) – China's environment ministry has slammed a northeastern city for "turning a blind eye" to pollution from small-scale oil refining that was made illegal in 1996, underlining Beijing's struggle to clean up the country's environment despite tightening rules.
On the outskirts of Anshan, a heavy industry base in Liaoning province, nearly 16,000 square meters of land – an area the size of three American football fields – have been contaminated by sludge and residues from illegal refining, the Ministry of Ecology and Environment said in a notice on Tuesday.
While Taian County in Anshan was ordered in October last year to implement a treatment plan, it has made only slow progress, the ministry said. "Daily supervision is severely deficient," the ministry said, accusing authorities of "turning a blind eye" to violations and ordering the city government to investigate and punish the officials responsible.
Taian remains home to large numbers of small, refining enterprises, the ministry said, despite the 1996 ban.
"A large volume of refining waste and sludge is illegally dumped in village ponds or on farmland," it said, adding that "criminals" were making money by transferring sludge from other regions and dumping it in the county.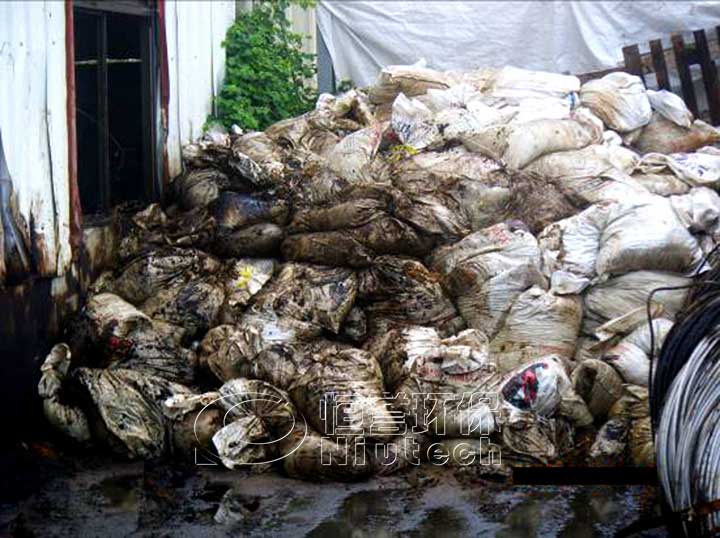 Jinan Niutech Environment Technology Corporation, honored by China National Science & Technology Progress Award, listed in Catalog of China National Major Environmental Protection Technical Equipment for Encouraging Development issued by MIIT, awarded with the title of Profession, Advanced, Distinctive and New in national environment protection equipment manufacture industry, and the drafter of executive standard of China national Pyrolysis industry.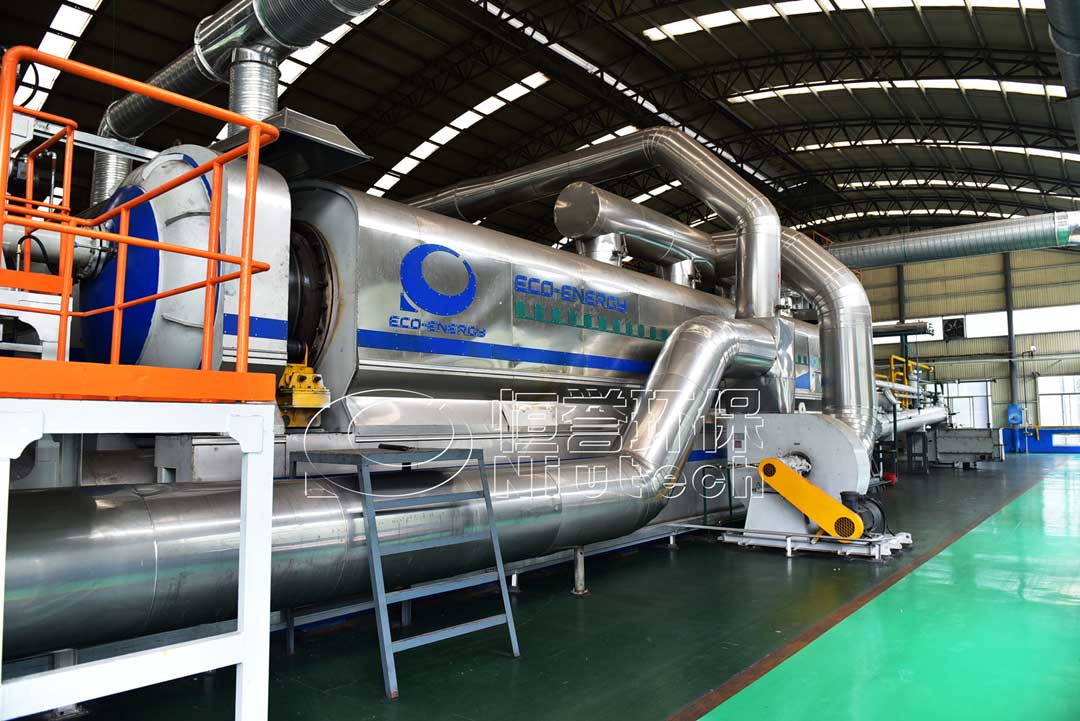 This Industrial Continuous Oil Sludge Pyrolysis Equipment independently developed and manufactured by Niutech. It has low requirements on raw materials, and can handle various types of sludge such as tank bottom sludge, floor sludge, ground oil spill and oil refinery factory sludge. Its exclusive feeding and discharging hot air tight technology, non-coking heat distribution technology, combustible gas recycling technology and flue gas heat recovery technology, oil product polymerization and purification technology, PLC control system and safety warning system have effectively solve the industrial problems of sealing status in motion and high-temperature, coking in pyrolysis process, blockage of oil and gas transmission pipeline, high energy consumption and low thermal efficiency.