The 20th International Fair for Environmental Protection (IFAT) in Munich, was grandly held at the New International Expo Center in Munich from May 14th to May 18th, 2018. The Munich Expo was founded in 1966, the world's most professional trade fair for environmental protection. As one of the major international exhibitions certified by UFI, it leads the latest trend of the international environmental protection industry and is recognized as a global indicator.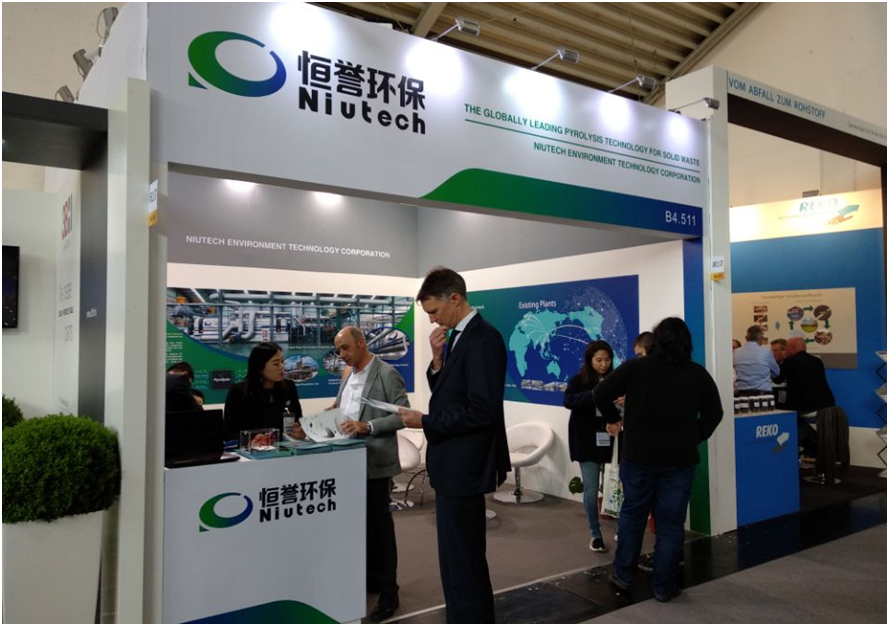 IFAT has been successfully held for 19 sessions and is the largest and most important trade fair for the environmental protection industry. The five-day exhibition covers an area of 260,000 square meters. It has 18 large-scale exhibition halls and three outdoor exhibition areas. It has brought together 3,304 exhibitors from 59 countries and attracted more than 135,000 global professional visitors from 168 countries to visit and negotiate.
IFAT Expo has always been regarded as an important opportunity for the domestic environmental protection industry to enter the international market. Many well-known domestic and foreign environmental protection companies have take part in this expo and displayed their world's leading environmental protection technologies. Niutech Environment Technology Corporation (hereinafter referred to as "Nituech") brings international leading pyrolysis technology equipment to IFAT. It not only hopes to expand its international business through this vast trading platform, but also present the world to see the rise of China's environmental protection industry, furthermore, to hold this opportunity to conduct discussions and exchanges with elite pavilions from all over the world, and to show the world the style and strength of China's environmental governance companies in an all-round, multi-level, and wide-ranging manner.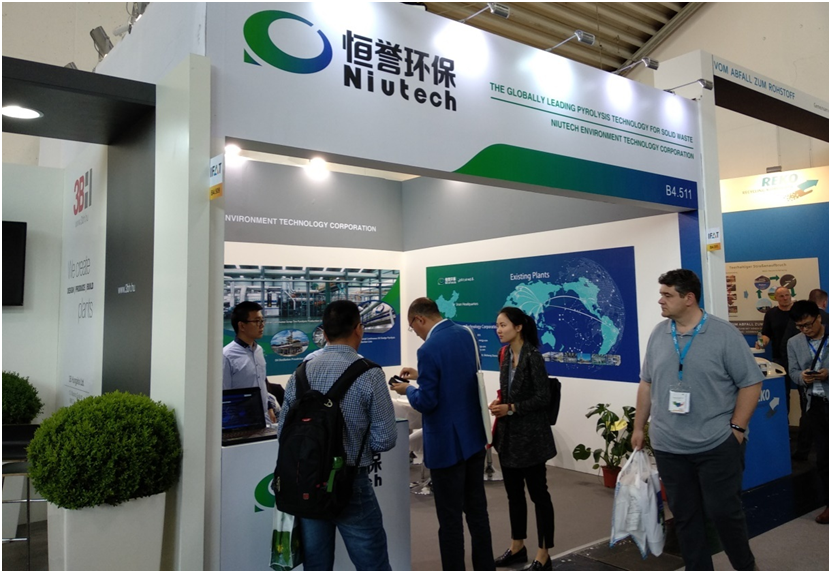 China and certified by EU CE and Germany TUV. The technology and equipment can be applied to a wide range of applications and can be used to the recycling of high-molecular polymers such as waste tires, waste plastics, oil sludge, various types of waste oil, residual oil, chemical waste, solid waste, and biomass. This equipment have exported to Germany, Brazil, Hungary, Estonia, India, Thailand, Malaysia, Iraq, Taiwan and other countries and regions, have won unanimous praise from customers.
With the rising of China's environmental governance needs, the demand for environmental technology exchanges between domestic and abroad continues to rise. As the core of Europe, Germany is one of the world's largest trade centers especially the preferred platform for Chinese companies to display products and technologies directly to the world. As a Chinese company, Niutech  not only represents the company's brand strength and technical level, but also reflects the strength of China's environmental protection industry. Niutech will also devote its dedication to the international market and build one top global environmental protection equipment manufacturers and environmental treatment technology service providers.