---
        Niutech has dedicated to waste polymer pyrolysis technology research and equipment manufacture for over 30 years, achieved safety and stable operation in Germany, Hungary, Estonia, Norway,  Brazil, Thailand and Malaysia, and all of them have achieved perfect economic, social and environmental benefits.
---

Technical process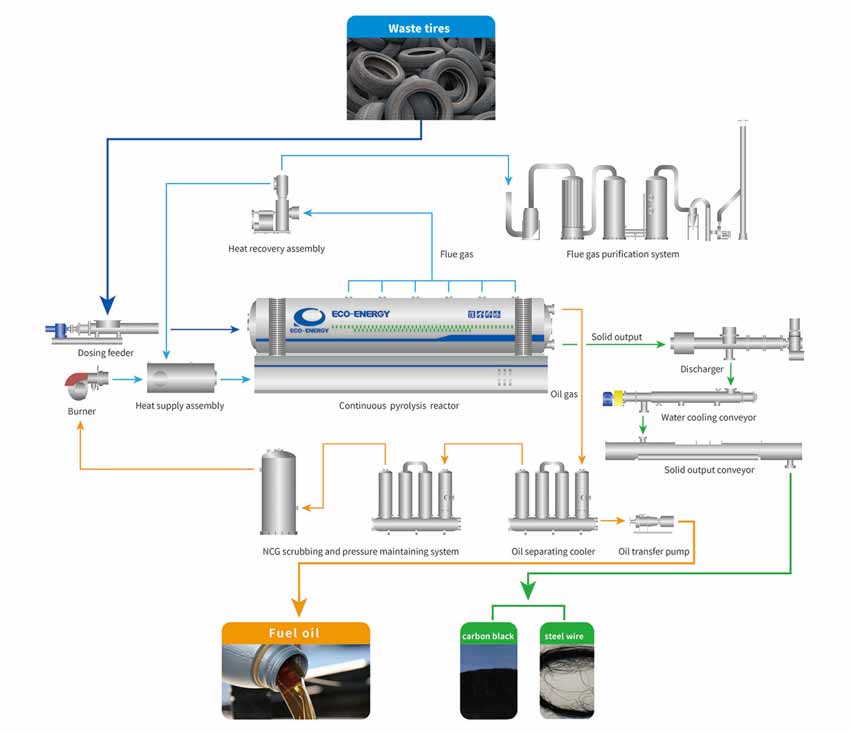 Waste Rubber Pyrolysis to Oil Production Line Prodedure
Shredding & Feeding ——The scrap tire is shredded into proper tire chips and continuously to be fed into the reactor for the normal pressure low temperature pyrolysis together with the low temperature sulfur transfer catalyst through the hot sealed device.
Pyrolysis——The pyrolyst oil gas is turned into fuel oil and little combustible gas (recycling use after scrubbing) after fractionation and cooling through oil separator.
Pyrolysis Product——The solid output "raw carbon black and steel will be separated by magnetic separator. The raw carbon black will be automatically transferred to the carbon black production system and the industrial grade carbon black will be obtained after a serious of processes like milling etc. or will get other kinds of high-value chemical material. The separated steel could be sold as scrap steel.
Heat Recycling——The combustible gas will be totally used as fuel to the system after scrubbing process. The heating system adopts residual heat recycling technology, which far saving energy consumption and low down the running cost. The gas produced by the production line will be purified to meet the environmental standard then discharged.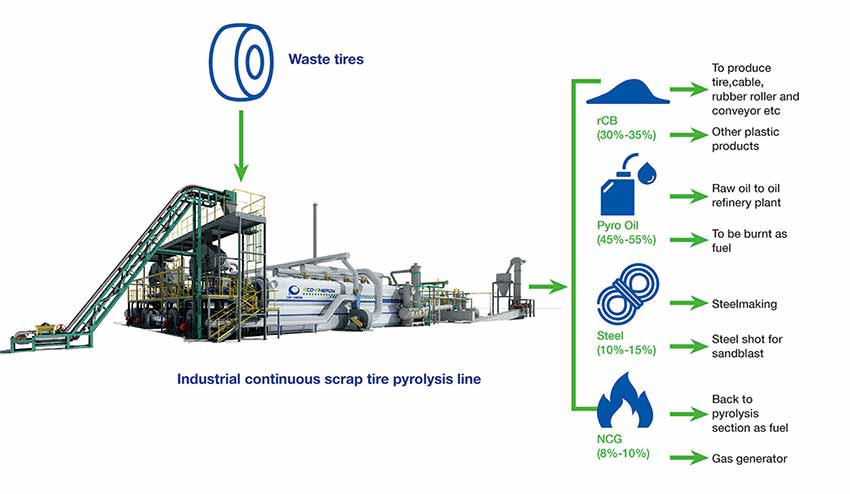 Niutech Environment Pyrolysis Technology Advantages
Exclusive low temperature pyrolysis technology, low consumption, enhance oil yield and quality, ensure long term, continuous and steady operation of production , dramatically expand equipment lifespan.
Exclusive anti-cocking, thermal distribution technology, enable the material equally heated and completely pyrolized, to achieved high quality product.
Exclusively hot seal technology, to ensure operation safe and reliable.
Exclusive gas purification and remaining heat recycling utilization technology, purified gas can be used for heating system as combustible gas, remaining heat can be dully utilized, realized self-supply for pyrolysis reaction without extra heating source, dramatically minimize running cost.
Exhaust gas of production line has been tested, all emission parameter meet the requirement EEA Standard of EU and EPA Standard of US.
Entire production line adopt PLC intelligent control, warning, alarm and auto-correction function, insure operation under safety condition.

Low requirement for manpower, Low working intensity and clean production.
System Component
Feeding System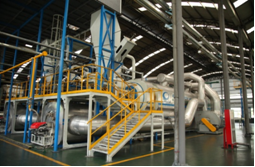 Hot-Air Cooling System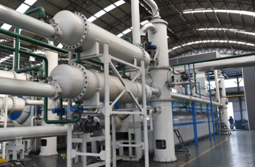 Heating System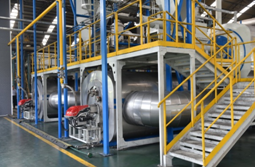 Control System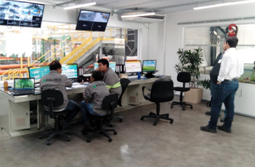 Pyrolysis System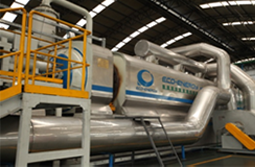 Discharge System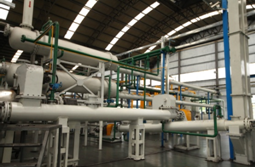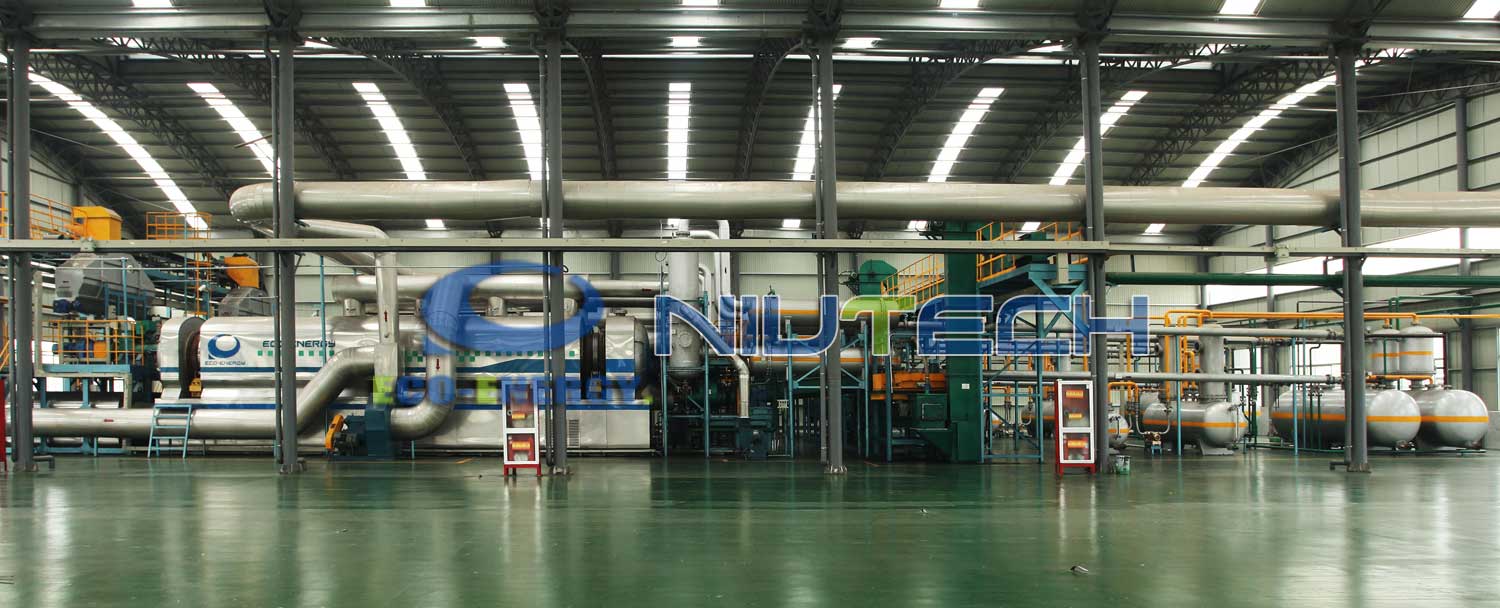 Technical Parameters
| | | |
| --- | --- | --- |
| No. | Item | Technical Parameter |
| 1 | Suitable Raw Material | Chips size around 100x100mm |
| 2 | Operation Mode | fully continuous operation |
| 3 | Structure | Horizontal type |
| 4 | Loading and Discharging | Fully automatic feeding and discharging |
| 5 | Capacity(24h) | >=30Mt/Day (customized) |
| 6 | Work Pressure | Normal pressure(slightly negative) |
| 7 | Oil Yield | 43~48% |
| 8 | Power | 50~60kw/h |
| 9 | Cooling Method | Cycle water |
| 10 | Heating Method | Hot air |
| 11 | Noise | <=85(dB) |
| 12 | Main Reactor Weight | 40Mt |
| 13 | Installation Space Required | 48mx20m |
Emission specification in compliance with EEA standard in EU and EPA standard in US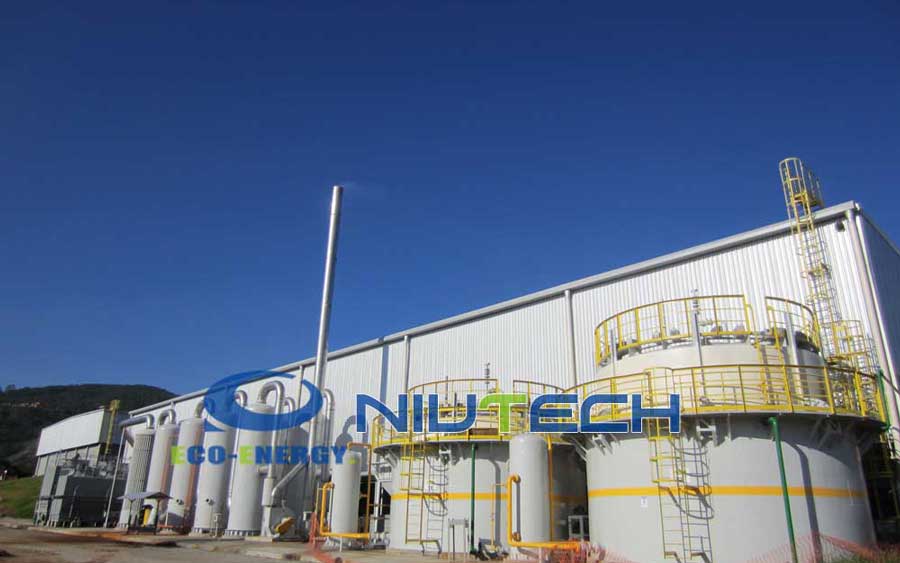 The solely facility selected in conformity with comprehensive utilization of waste tire industry access conditions issued by MIIT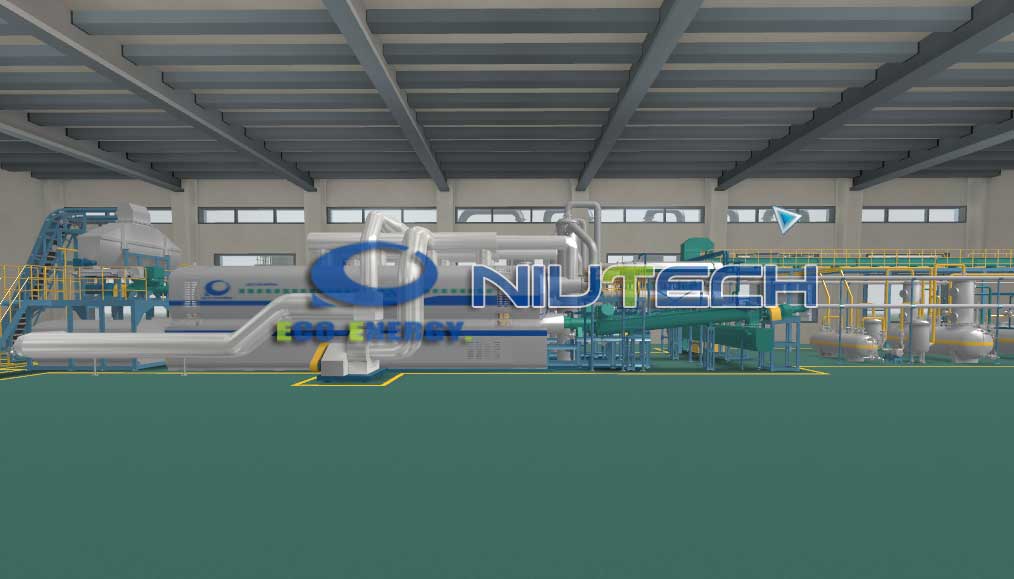 Core Patents (Overseas)
Core Patents (Domestic)